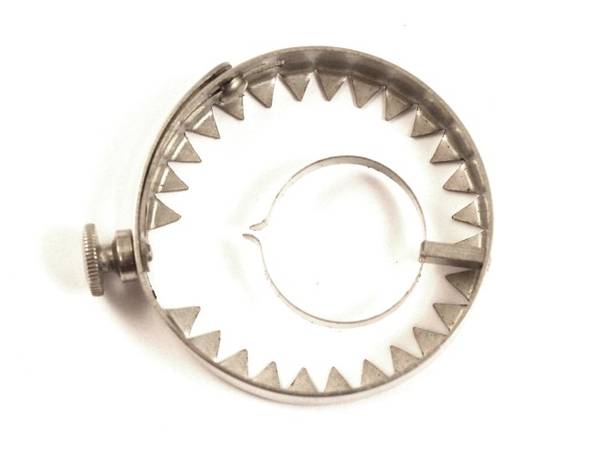 Don't want to ruin the surprise, but I doubt you would be able to guess what this gadget is. Full description of it after the break.
Yep.. this "German Spermatorrhoea Ring" sits at the base of the mans thingy and, well, you get the idea.
"An extremely rare Spermatorrhoea ring fastened with a screw. With provenance from the original German catalogue dating from 1894. Spermatorrhoea means involuntary loss of semen, although the rings were also intended to prevent voluntary discharges from masturbation or Onanism (Originating from Onan who originally "spilt his seed on the ground" Genesis 38:7-9). The ring was placed at the base of the penis and fasted with a screw such that any engorgement of the organ would meet with the teeth of the ring and arrest the process."
[Via]