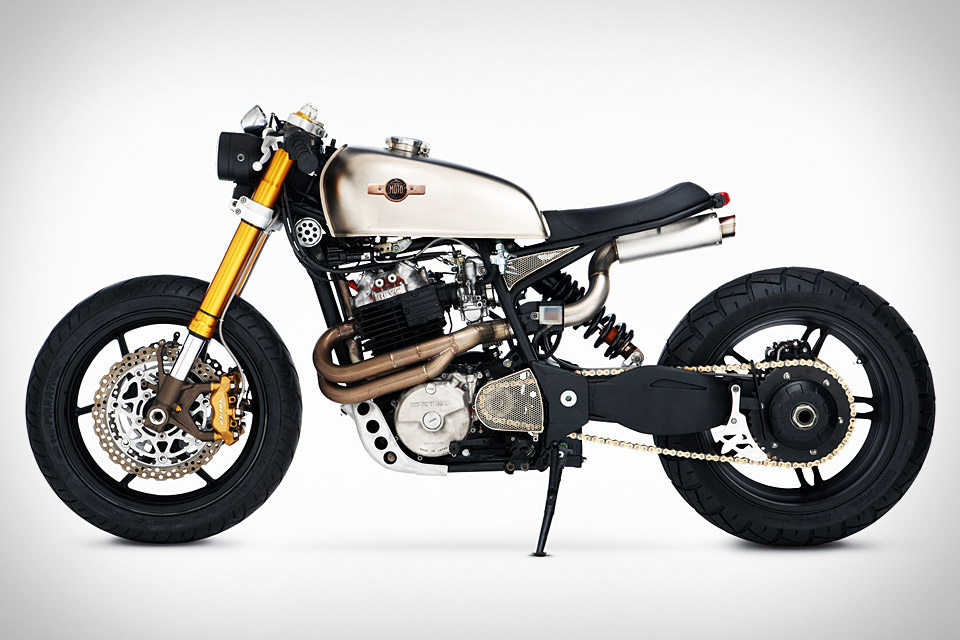 Ouch, why did I have to see this?  I am hoping this bike is only for smaller riders being that it was made for actress Katee Sackhoff and starts off with a 1987 Honda XL600R dual sport frame.  I hope this because I am over 6-feet tall and really want one, one that fits me, but I don't want to shell out $16,000.  You understand where I am coming from right?
The Classified Moto KT-600 Motorcycle is built from quite a parts bin, starting off with the Honda frame, a Honda motor, a 2006 Triumph Sprint 1050 ST single-sided swingarm, and some other crazy parts including some from a 2005 Kawasaki ZX6-R.
The folks at Classified Moto claim they will be working on making these for the general public soon.  Fingers crossed they keep it small so I don't have to get out my checkbook.